SIMPLE, ERGONOMIC, MODULAR DESKS FOR HOMES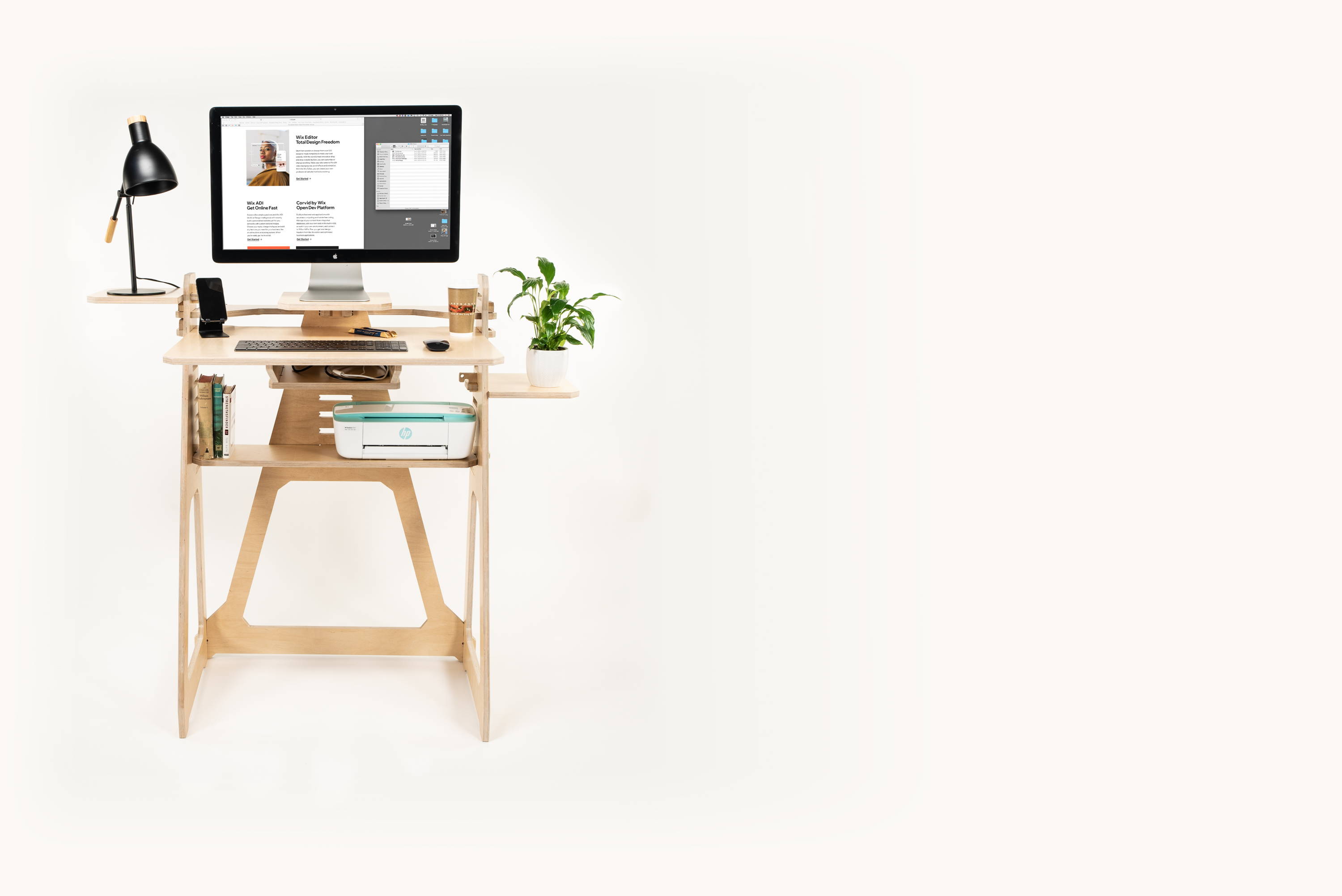 Reduce strain & fatigue to maintain focus & productivity. The WFH Desk is ergonomically designed so you can sit or stand at your preferred working height.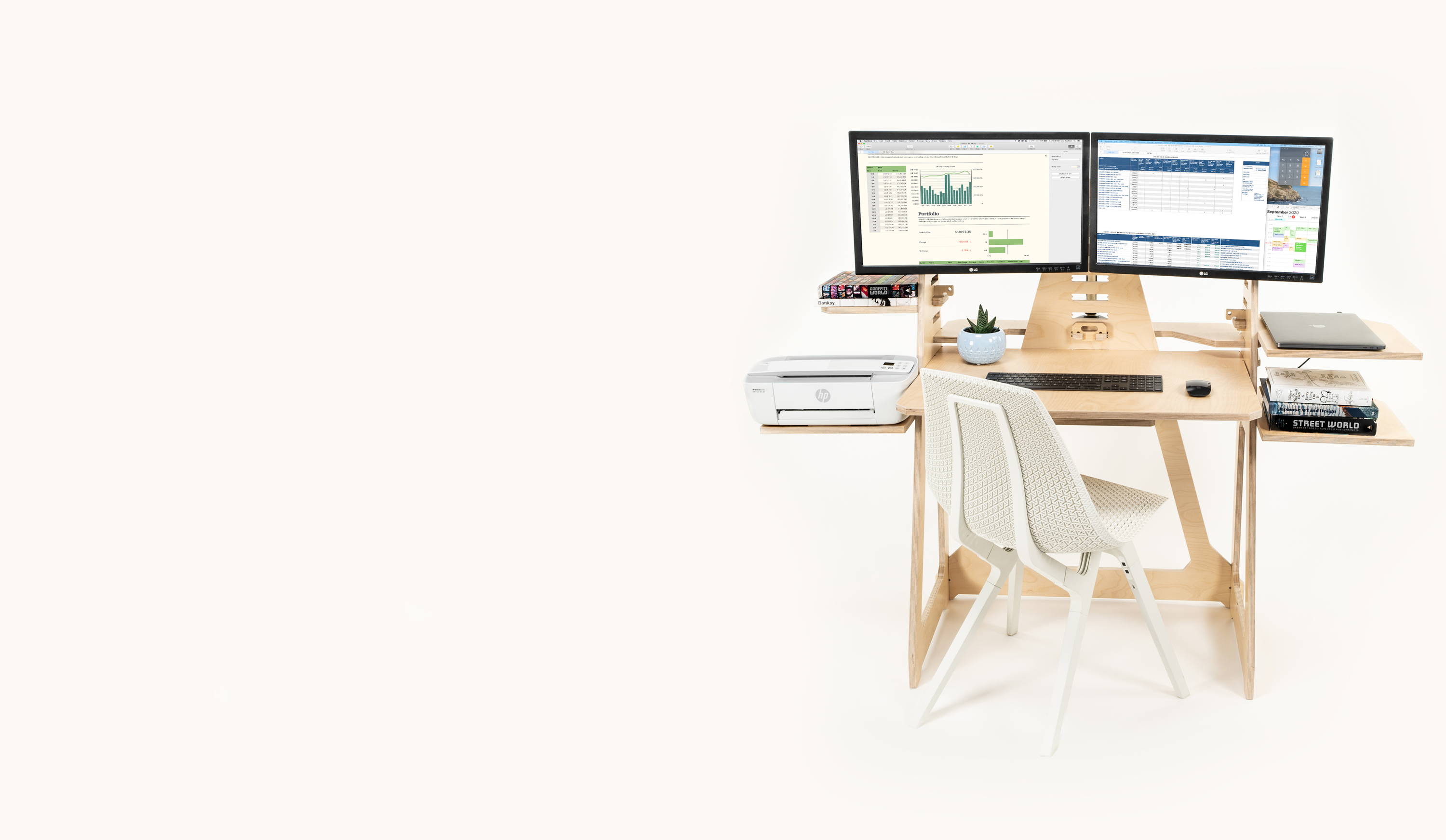 WORLDS MOST VERSATILE DESK?
Partner the WFH Desk with one or more of the dozen accessories to create an inspiring work environment truly customized to suit your workflow and style.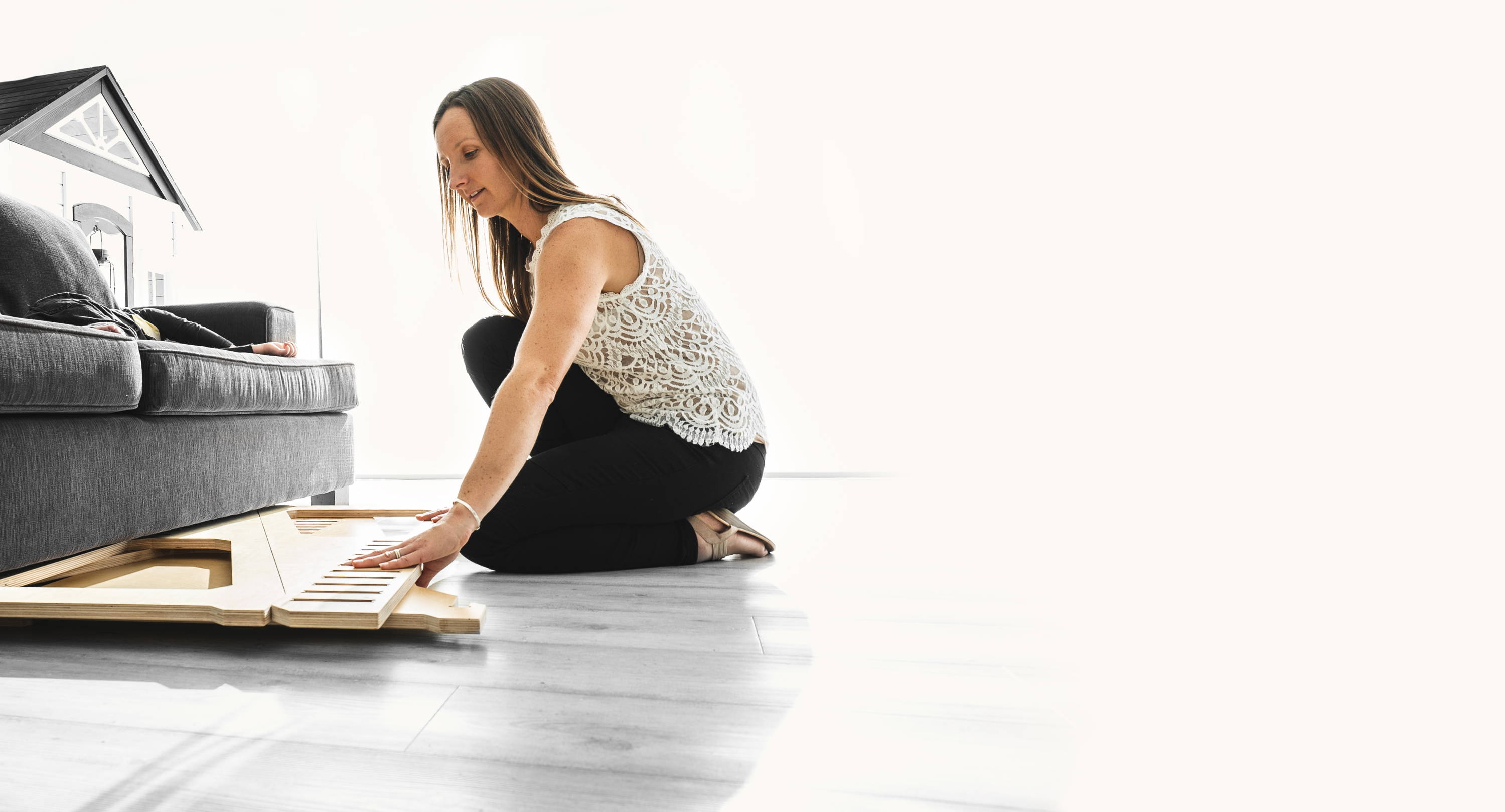 SIMPLE SET UP & PACK-DOWN
Your WFH Desk can be set up in five minutes without any tools. At the end of the day pack it away flat & store in a closet or under a sofa or bed.
SUSTAINABLY MADE IN AMERICA
Each WFH desk is proudly made in America from natural, FSC & EPA certified birch plywood. Our desks are strong, sustainable, and environmentally-friendly.
"Great product, good price, fast responsive service, American made, easy to assemble and move around and store away, clean modern look, super versatile, clever design." (Miranda)
"I absolutely recommend this desk… It arrived about 30 minutes ago, took maybe 10 minutes to set up the first time (expect it will be less than five now that I know how to do it)." (Jen stuck at home)
"Once I do go back to the office, I won't be putting it away, it will be my permanent desk!" (Maureen)
PAYMENT OPTIONS AVAILABLE


✕